Welcome to Blossomfield Dental Care
"If your smile is important to you, let us help you perfect it."

We would like to welcome you to Blossomfield Dental Care. Our aim as a dental team is to provide all of our patients with excellent dental care in a relaxing environment. Clinical excellence is a priority for each of our dentists. We offer a high standard of patient support from our friendly and professional staff. We want all of our patients to have a memorable visit for all the right reasons.
Blossomfield House is a purpose built dental practice occupying the entire ground floor premises of two semi-detached properties. The interior design is very light and modern and much thought went into making the decor as relaxing as possible. The waiting area is completely separated from the clinical areas so that there are no dental sounds or smells. All of our rooms have been designed and built to facilitate wheelchair access. There is plenty of on-site parking.
We are the only Denplan Excel accredited practice in Solihull showing our teams' commitment to maintaining high standards.
Virtual tour
Each step of our patient journey has been carefully developed to ensure we deliver the best private dental experience to our patients. Follow the arrows on our virtual tour to come inside and take a look around.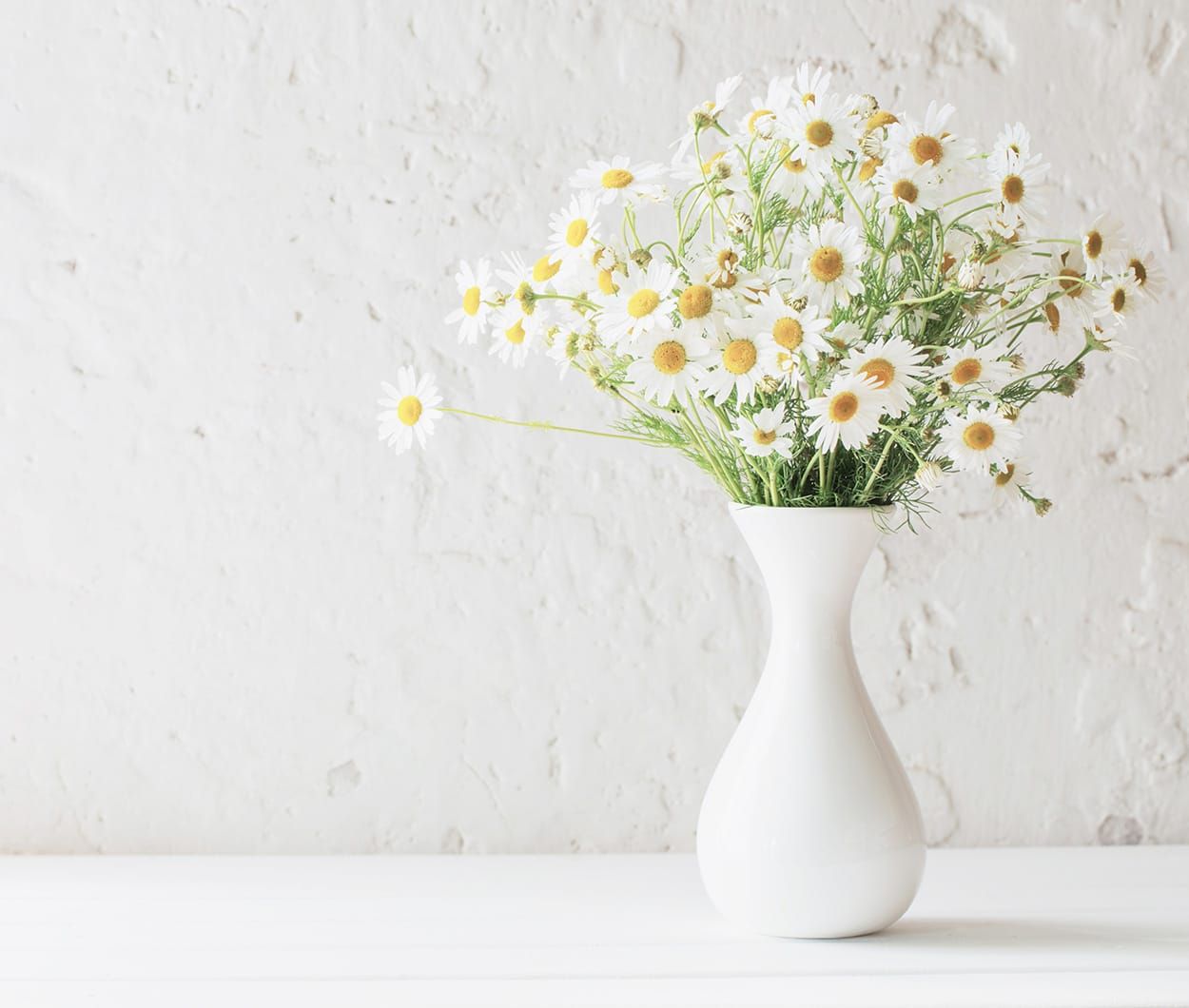 People are talking about us
The biggest complement we receive is when our patients refer their friends and family to Blossomfield Dental Care. In fact, we have built much of our practice on these valued, trusted recommendations over the years. Read our reviews to hear why our patients are recommending us…
Patient reviews
Great staff and care. Cleanliness
I'm a regular patient here and have always been impressed with the standard of service provided.
Every aspect of my treatment was dealt with and explained clearly and fully. The clinicians were very kind and attentive to all my needs during the appointment. I felt valued as I was shown how to take care of dental hygiene at home. An excellent consultation. Thank you.
Professional staff, knowledge and care of the dentist and hygienist. Information was given to me to help me understand my dental needs.
Professional caring and explained options
Nice friendly environment, very clean and well managed. Everyone is smart and professional.I was seen on time and the waiting area comfortable.The treatment experience good and i felt confident and comfortable.
I am a terribly nervous patient but have great faith in my dentist .
Highly professional, very skilful dentistry, warm, responsive and clear staff.
In 29 years with Blossomfield I have never experienced any problems. Professional at all times this is a surgery of friendly, experienced people.
Excellent staff, from reception, nurses, hygienist and dentist.
Courtesy skill professional
I HAVE ALREADY RECOMMENDED BLOSSOMFIELD TO A FREIND WHO IS ALSO VERY SATISFIED
Members of staff in all areas highly professional and treated with courtesy
Alway very polite and professional.
I always feel very comfortable with all the treatments I have received during my appointments . They have been carried out very professionally. I have always been very satisfied with the results.
Friendly staff Clean environment Excellent dentist
Very professional service. Clean, secure, friendly.
Mr Skalka and his team have always been very helpful and you feel confident about the treatment.Mr Skalka explained to my son what was going on and why ,and put him at ease .
Both Marek and Hanna and their assistants are FANTASTIC!
All the staff are highly professional, friendly and listen to what you have to say.
Excellent practice. All staff are very friendly and very professional
Since my very first visit at Blossomfield Dental Care - it has been one great experience. Professional Dentist, Vick - a life save and a gentle soul. Very professional, as well asl all his assistants. The reception staff are very knowledgeable about the products at hand and treats all members of the public with utmost respect.
Marek is a wonderful dentist and he other staff are equally efficient.
I felt expected and welcomed. Warmly invited to the treatment room by the dental nurse. Thorough examination by dentist in spotlessly clean and ordered room. Warm and caring conversations. Reception staff extremely pleasant and efficient.
I have been going to Blossomfield for many years and the service has always been the same
Every one is very kind and hellpful
Always efficient and respectful
A very personal experience. All members of staff are friendly and professional . Treatment is not rushed and explained thoroughly . Your welfare is paramount and everything is always explained .
I've already recommended Blossomfield to my daughter, son in law and grandson who are now also patients
Aslam was very kind, attentive and sensitive to my personal circumstances.
Excellent service from reception, hygienist and dentist plus all other staff.
Very happy with treatment
Very professional service by all the staff and everything was explained to me fully.
Clean pleasant environment Helpful professional & friendly staff
A very efficient & friendly practice.Exceptional Clinicians & staff make you feel safe comfortable at ease even when nervous. Reception staff very accommodating listening to problems giving advice resulting in appointments as soon as possible even if your dentist is on annual leave. I can't speak highly enough of the team.
Highly professional , very caring , reassuring and informative information given. Friendly staff
Marek Skalka has been my dentist for over 25 years. We decided on a plan between us to deal with my problem and he has always listened to my input. He has never hurt me which allows me to honestly recommend him to friends and family.
Very pleasant hygienist who explained everything thoroughly. Gave plenty of advice regarding dental care.
Very friendly staff and very clean environment
The friendliness and knowledge that all of the staff have
I have been going to Blossomfield Complete Dentalcare for a while & always receive first rate service, as a person who finds dental treatments a bit difficult to cope with, so it's is important to feel in good hands & comfortable, which I do & did on my last appointment for a filling.
So pleased with my treatment and end result
As with previous visits I found all the staff that I interacted with the be both friendly and highly professional. The clinic was spotless, my appointment at no time felt rushed. I was given advice on matters of dental care and an indication of possible future issues. Overall a very good experience.
Hannah was great. She clearly told me what i needed to do to improve my gum health. She even showed me areas of concern using the mirror (no one has done this previously) . Hannah checked my understanding throughout. Her assistant that day was great also he had a good sense of humour
Ease of getting appointment and quality of treatment
Marek Skalka is a great dentist
My only ever complaint is how busy the practise is so it's takes time to get appointments. In terms of the care and service received it is always top notch.
Explanation of all problems and as a new patient I was impressed
professional friendly service
The practice is well-presented and clean with friendly, cheerful reception Staff. The treatment itself was , as ever, friendly, professional and efficient.
Personal care and attention was excellent
All the staff are very professional. Treating you as though you are the only patient there. The treatment is second to none
I'm very conscious about my teeth I'm a hairdresser and always been commentated about my smile unfortunately as I've got older I've had problems and I feel very confident that my smile will come back and Thankyou for not making me embarrassed
It's the best dental clinic I know
Reception staff are always very helpful and friendly which helps as going to the dentist can be a stressful experience. Quality of treatment is excellent on both the dental and hygenist.
efficient and competent team.
The professionalism of Aslan and the reception team.
I always receive good and understanding care at Blossomfield.
Lovely dentist and hygienist
The reception team went above and beyond to put together a little bag (of stickers etc) to entertain my toddler and make his visit to the dentist environment fun. Thank you to the team!
Ease of getting appointments ect.
I have been a patient for a very long time & it has been our family surgery for 20 or so years. All of our experiences have been very good & I would recommend them to anyone.
Emergency appointment arranged promptly
Amazing Dental practice. Vic is very attentive and gentle. The receptionist are warm and very welcoming.
Professional and friendly. Always feel my agreement about treatment is actively sought.
I had a small abscess forming at my hygienist appt and she advised that I mention it to the reception team whi sent a message to dentist who saw me briefly and sorted mevdone antibiotics.
friendly, informative, patient, calm.
Everything was explained very clearly and the dentist listened to my concerns.
Very professional and very good advice on all levels
So this week I have seen both the dentist and the hygienist.I received very good advice from both and very positive action to be taken going forward.
Great team throughout. Transparent, engaged and thoughtful dentists/nurses.
I rang for emergency appointment got in within 24 hours, treatment plan scheduled and appointments booked promptly to suit me
Always good experience, as far as any dental visit can be!
Professional and wonderful staff. Never had any issues with thia practice.
Great team of people polite courteous from reception to clinician to dental nurse everyone makes you feel welcome and secure
Excellent service standards
Professional, friendly staff. Positive experiences at the clinic over many years.
Reassurance that nothing unnecessary willbe done. Trust is a huge facto
Everything went well. I had no issues.
All staff helpful and friendly. Booking further appointments easy.
Friendly reception team, dentist extremely professional and friendly making the appointment very comfortable and relaxing.
Always had excellent treatment and service. Very personal.
Overall kindness of staff working as well as the experience, all very high quality service
Dentist makes you feel at ease and talks through the treatment and is very attentive when working
Excellent staff knowledge, informative, friendly
Staff very friendly and welcomingAppointments always available Clean environment Take time speaking to youBest dental practice I have attended
Professional staff .Gentle treatmentQuick appointments
Always receive professional friendly and efficient service
Friendly helpful always feel and relaxed there.
The staff and environment was welcoming and friendly which put you at ease, I would definitely recommend the dental practice
Friendly, caring , very professional service. Have and will continue to recommend them
Highly Proffesional,friendly efficient staff,people you can trust to provide top class service
Very nervous at the dentist, the dentist puts me at ease
High quality friendly service over many years
Very professional but at same time friendly and approachable staff!
Experienced clinician. Friendly and efficient staff
Thank you. Excellent service and personnel.
All members of the team are professional, polite, helpful, and give a sense of calmness. I am extremely anxious and everyone does all they can to put me at ease
Hanna and her hygiene assistant were and are fantastic and the reception staff also
WE ARE VERY SATISFIED WITH THE TREATMENT RECEIVED .THE DENTIST TOOK TIMETO CLEARLY EXPLAIN HIS CHECKS IN A FRIENDLY PROFESSIONAL MANNER . THE STAFF ARE ALWAYS WELCOMING AND FRIENDLY MANNER AND WE APPRECIATE THIS
Clean friendly environment. Professional staff.
Nearby. All the staff are pleasant
Long experience of good care at the surgery.
All is good ! Marek was very professional as usual . Great Dentist !
Everyone at the practice behaved impeccably
Calm professional staff, experienced dentist and hygienist and a warm welcoming team in all areas
Very friendly put me at ease
Marik and his teem are fantastic
Over a long period of time I have received excellent dental care from Blossomfield Dental Care and my recent appointment was just another excellent continuation of that care.
Mr Skalka is always considerate, kind and professional. As someone who has struggled with anxiety about attending the dentist over the last decade, I no longer worry about attending as he is incredibly patient, calm and knowledgeable. I cannot recommend Blossomfield Dental highly enough. Chloe the dental nurse was really friendly and welcoming and the practice manager Sara was incredibly friendly and helpful too. Such an amazing team. Thank you.
Everything about the surgery and the team at blossom field
Both the Hygienist & the nurse were excellent in their treatment of me & listened to my needs - i.e. needing to stop to spit out / swill my mouth. Nothing was too much trouble for either of them.
friendly polite staff and excellent dentist who takes an interest in my wider health.
Mr Skalka has been our dentist for more than 30 years. He is a consummate professional with a lovely manner. We are shortly moving to London so will miss him greatly.
Registered as a new patient, offered me an appointment the next day , very helpful friendly and the clinic looked very clean .
Reception staff were very welcoming. The dentist was calm a professional at all times.
Excellent practice - always feel very comfortable here
Excellent and professional care; empathetic team. T
Very warm, friendly and professional team. I have every confidence in their care.
Excellent dentists, staff and facilities.
AS A LONG STANDING CUSTOMER I FEEL VERY SAFE IN ALLOWING TREATMENT AND PROCEDURES OT BE CARRIED OUT SHOULD AND IF THEY ARE NEEDED, WITHOUT WORRYING THAT THEY WILL BE CARRIED OUT CORRECTLY
Polite and respectful staff; thorough work of hygienist; careful and gentle care of dentist.
Always excellent service and receptionists treat you with respect
Efficient service . Staff always polite and helpful
Staff were efficient, friendly & always courteous.The environment is clean & comfortable, & everything was on time.
The professional but also friendly approach is a most satisfactory experience
The dentist was genuinely interested in my problem. He really understood I was in a predicament.Reception staff always quietly efficient, lovely peopleThe nurse was also very friendly and open.
Have been a patient for many years , always polite show real care and listen to my questions and always happy to explain.
Previous dentist was NHS they kept cancelling my appointment once without letting me know.The last dentist I did see was unknown to me and told me my mouth was full of gum disease which I had never heard before.The dentist at Blossomfield surgery confirmed I had no gum disease at all.My husband recommended Blossomfield surgery and I have also recommended to friends and family.
The practice has provided consistently good service to my wife and I over many years. The staff are friendly, helpful and professional. The dentists are the top of their profession always understanding and considerate.
Friendly staff and my excellent dentist and hygenist Jo.
Everything. The receptionists , the nurse the dentist
Lovely friendly welcoming staff. Knowing the dentist has years of experience and well trained.
Reception, nurse and dentist all courteous, caring and efficient. Brilliant
Total dedication of the whole team and the skills of the Clinician
Everything is always very good
Friendly people,, good dental care Made me feel confident that they were doing the best treatment for my teeth.
Made to feel at ease, and the professionalism
I always receive excellent treatment at Blossomfield and have recommended them to friends looking for first class treatment.
Friendly staff/clean environment/excellent customer service and care
have been a patient for many years and received excellent treatment throughout both from mr.skalka and nursing staff.
Attentive, prompt, well infirmed
Marek has been my dentist for over 30 years. I have every faith in him.
Dr Aslan was very skilled; explained the procedure thoroughly and was able to give very useful hygiene and aftercare advice going forwards. The procedure itself was both pain and stress free. Fantastic clinician, very happy with the service and have enrolled other family members too because of the quality of the service I have so far received!
friendly relaxed team always professional feel safe and in good handspatient for over 30 years - that speaks volumes
Highly professional team…
Dentist listened, provided thoughtful but direct responses and was clear in the advice he provided.
Professional and friendly staff in all areas of the practice, clean and pleasant facilities!
I have been a patient for some years & always happy .Covid ,we were still seen under difficult circumstances but it was appreciated.Now this last appointment it all seems back to normality. I was seen on time the dentist now back to being able to see him back to normal dress code & hope all this now continues as I can't think of anywhere better to recommend than Blossomfied dental practice ,have family & friends who are all happy tooAhighly satisfied elderly patient who is very grateful ,thank you
All of the staff are exceptional. Friendly staff and highly professional clinicians. This is 100 miles away for any NHS dentist I have been to. I am an extremely nervous patient. The dentist and hygienists are so caring. They are reall assests to their professions. I am so fortunate to have found them.
It's always a very welcoming atmosphere and I feel compared to other dentists I've visited they recall previous appointments and make me feel valued as a customer
The team at Blossomfield are highly professional from the reception team who greet you to the nurses and clinicians, it it a clean friendly environment and the clinician was very thorough at the appointment explaining everything
Great, professional service
Excellent service all round.
Competent and experienced dentists
Was lucky to get a same day appointment when I thought I had a problem. I left a message and Ed called me back to arrange an appointment. He was professional and friendly, listened to me. Aslan was very thorough, listened to me and checked my teeth very well.
The hygienist gave a very detailed explanation of work to be done and continually explained her actions
I had a broken filling repaired andwas told if it happened again we would have to set up a plan for a crown,
I am hugely nervous and this is the first treatment I have had for many years . I was shaking and so frightened . The Team were amazing and helped me through with kindness and understanding
Always professional, friendly and efficient.
just a nice experience. pleasant people and relationship with the patient.
As usual the staff were very pleasant and professional. Course of treatment was discussed and agreed on. Was able to arrange times to attend before I left reception.
The work done was great and didn't take long no pain at all was put at ease with everything that happened.
On time, friendly, informative, efficient, clean environment, simple explanations and advice
I have been visiting Marek for my dental treatments for many years. I always feel very confident that I will receive the best possible treatment & feel very comfortable on my visit.
My appointment was an emergency and I'm pleased to say, the treatment I received was second to none .from the time I arrived, I felt that right from the receptionist.to the dentist . They really cared about solving my dental problem
Always great service, reception team always helpful and friendly, the care is always high quality and I always feel that I am getting the best treatment for the situation.
Hannah explain the process very clearly. Very good at getting to difficult areas not accessed easily before. Worked out which brush was best for cleaning between the teeth
This was an emergency appointment and the dentist was as excellent
Been a patient for many years. Hannah was very thorough and professional giving advice in a caring and patient way . Slight wait for the appointment but did apologise . Would recommend and follow advice given .
fast experience of the dentist
I was treated with courtesy by all the staff I met during this appointment. The dentist took an impression of my teeth for the crown to be fitted at my next appointment. This was sent electronically and a further appointment made for its fitting. I was very impressed with the care and efficiency provided. The last time I had a crown it was such a laborious experience!
Really clear explanation of each procedure and the benefits of using the correct brushes and floss. Detailed inspection and cleaning scrapping jet washing with out pain or chocking - a first! Enjoyed it for the first time. The best hygiene experience of all time Thankyou
All aspects of the two appointments, (one with the hygienist and one with the dentist) were excellent.
Reception staff are always very kind, polite and helpful. Appointment not running late. Dentist explained what he was doing and options for future treatment.
Friendly,helpful and an efficient service. Both the hygienist and dentist took time and care explaining procedures and giving advice.
Always made to feel welcome, considerate, friendly, professional. Overall a great team from as soon as you walk through the door.
Everything went smoothly. No issues
The team are amazing! So professional, friendly, caring & are a credit to the practice & industry! It is clear that the senior management and overheads have set the incredible standard which has been shown obviously throughout!
People very kind and helpful.
Everyone at Reception is always charming and friendly. Everything about the practice is designed to make the patient feel comfortable and cared for.
Excellent care from the dentist. Knowledgable and sensitive to my needs. Gentle and reassuring.
Dr. Vik is patient, kind and understanding. Listen to me needs, explained what he needed to. Gentle and soft spoken. Dental nurses are always kind and friendly too. Frontdesk staff and receptionist, friendly, well spoken, patient and always there to help.
They always do a good job
I use Blossomfield Dental Practice for all my dental treatment, I have always had excellent service.
Dentist is very gentle and professional.
Very efficient, professional, polite and kind.
Dentist very good at explaining any problems
great staff just very satisfy been with them some time now as long as the price is right .
Marek,my usual dentist was unable to see me at short notice.I was booked in with Aslam who was very friendly and efficient.He took an xray and explained all the options to me.
Despite a 30 minute delay due to and emergency treatment I was apologised to, and my small procedure was undertaken speedily and expertly. As always a good experience!
The detail and care was immaculate...it is expensive but its quality service from all
As always the staff were very responsive when I experienced problems with my bridge which became detached over night. They immediately sorted a solution which was very satisfying as I was due to go away the next day. I have been a patient for over thirty years and continue to have full confidence in the practice.
I'm so pleased I took the leap and went private. Aslan and the team are fantastic! He was very honest and confirmed minimal intervention was required to achieve the smile I desired. The team are transparent with costs prior to treatment and it's easy to book appointments. I've had many different treatments (fillings, teeth whitening & composite bonding) with no issues to report. It's hard to find a good dentist, but I can say with 100% confidence that you're in safe hands with Aslan and the team at Blossomfield Dental Care.
As always a positive experience, really pleased with treatment.
All went well and my problem was with clearly defined.
The team are all very friendly and professional
Hannah the hygienist was very patient and explained all the treatment with me.
Everything was punctual, friendly and efficient
The quality of the work done is always very good
Very friendly staff/clean environment
The staff are always pleasant.Mareq always explains what and why things need to be done.
Amazing Dental Practice 10/10! Got a Composite bonding for my front tooth from Vik (Amazing Dentist, always made sure I wasn't in pain and let me know what he was doing every stage of the process) after I called and explained my problems with my current filling chipping off and being very sensitive. The Lovely team got me an appointment within the week and I came out with the best filling I had ever seen. It only took around 30minutes, and I now feel very happy with the look of my tooth and my jaw feels much more comfortable then before.
Excellent clinician and helpful support staff
The welcome. The very high standerd of service. I am always very satisfied and have full confidence in Mr Skalka
I have been a patient of Mr Skalka and Jo Bestwick for many years and am very pleased with the care they provide.
Excellent customer service. Felt very relaxed during my treatment
Having been a very nervous patient, I now have no problem at all with my appointments. This is due to the friendly staff and how patient they are. Would highly recommend.
TREATMENT WAS PUNCTUAL,EFFICIENT AND POLITE- I WAS VERY RELAXED
Receptionist Fiona,was friendly and courteousHygienist Hannah was professional put me at my ease and explained my treatment.Have me time for response and doesn't rush.Always checks if I'm ok and am comfortable during the appointment
A caring and friendly attitude. Offering additional treatment when requested.
The surroundings were pleasant and welcoming. Staff were courteous and helpful. I felt at ease. A very professional dental practice.
Excellent care received, the dentist was knowledgeable, helpful and courteous. Everything was explained in a clear manner, as always the reception team were extremely helpful and accommodating of my needs and appointment timing. Thoroughly professional dental practise. 'Thank you'.
Pleasant staffTreatment plan and options explained clearly
As with previous visits very good experience. All the staff that I dealt with were both pleasant and highly professional. Listened to what I had to say and offered some excellent suggestions as to self care and possible future treatment of existing conditions. Very happy with the experience and would be happy to recommend if asked.
Every went well and I had no issues. The staff were polite and helpful
Am especially nervous and terrified patient. Vik is extremely kind and reassuring. The dental nurse ifs friendly and efficient. Most pleasant experience I have ever had at a dentist.
I have not been to the dentist for years as I'm petrified . I have previously disappeared mid appointment and make excuses to myself why I should nt go . This was only a check up but the dentist (Arslan) was so kind and reassuring . I think I'm going to be ok in future and couldn't have been treated better . Well done
Courtesy, friendliness and professionalism at all times
I am now over 60 and Aslam is the nicest dentist I have ever had.
Well I was treated so well by all staff I came into contact with as though I was the only patient. All the procedure was explained clearly and I didn't feel at all nervous when tooth was being extracted. I wasn't rushed to leave so I left feeling calm!
The clinician made me feel comfortable and at ease At each step he talked it through and always asked if I was okay
Mr Skalka just applied braces for me. Didn't feel a thing it was also easy and didn't take too long. Would definitely recommend.
During the Easter break I developed a mild dental pain which escalated to severe within a matter of hours, with the pain and indeed the worry of work commitments the following day I was not in a good place and worried about spending a sleepless night at my local A&E. I contacted Sara in the evening and explained the problems I was having, she reassured me and promised a call back. Within a short time I was contacted by Dr Aslan, my dentist, who I met at the practice within the hour. He instantly diagnosed a large abscess near to my wisdom tooth and professionally prescribed the necessary medication and care to deal with the discomfort I was experiencing. Hand on heart I can honestly say the team at Blossomfield Dental Care excelled in every way, I did not expect that kind of service especially during a festive bank holiday evening. I am now pain free, working and have an appointment tomorrow for a resolve. Excellent thank you.
Emergency appointment made the previous day.. quick agreed temporary fix after discus and explaining the treatment to me. Person centred care… excellent!!
Mr Skalka has always looked after me and my family as if we were one of his family! I trust him to safely and professionally assess and plan treatment, I have always felt safe and he never suggests treatments that I would believe to be unnecessary,
Hygienist explained the procedure fully and gave valuable and professional advice. Dentist gave a very thorough examination and valuable advice. All staff very friendly and helpful and listened intently to any concerns.
No problems encountered. Staff always very nice and friendly
Friendly and made me feel at ease
My dentist assisted me during every point. He stood there whilst I was getting my x rays done and then explained clearly what the x ray was showing. We also discussed cosmetic treatment and he outlined my choices as well as telling me what he would recommend going forward. Of course the choice is down to me but he didn't just recommend the most expensive choice but rather what is best for me.
The care from the Marek and also his nurse checking I was okay. The only thing which didn't deter from my actual procedure was being in the chair a length of time my neck and shoulders were in uncomfortable but Marek alters the chair hitch helped a bit. But they were very attentive.
Julie and Jo made feel at ease and completely relaxed about having hygiene carried out in a pleasant and professional manner, they worked well together as a team
A high degree of effort and care taken in trying to improve my dental hygiene
Happy overall with the service , efficiency and friendly staff to put you at ease
As ever warm and friendly staff at reception treated me with courtesy and respect, told me that would be a small delay to seeing my dentist which was fine.My dentist treated me like an old friend and resolved my little issue with speed and reassurance.Have booked for follow up procedure and my next regular check ups etc.
Hygienist was very thorough with her pre-medical questions. Explained what would be done. Made a few recommendations. Made me feel relaxed all the time.
Always clean & tidy clinic. Staff are friendly, well informed & professional.
Hannah Davies was very professional, caring and had excellent people skills. I thought she was very gentle and said anytime I needed to stop I must put my hand up. I also liked that I wasn't rushed. Thank you Hannah Davies ❤️
Punctual, clean, friendly interaction with all members of staff
~Very nice friendly staff easy to parkdidn't have to wait too long
I always feel that my Dental needs are dealt with to a High Standard
Brilliant client service. Friendly and professional.
If you're looking for a new dentist, give these people a try. Vik and the team at Blossomfield have cured my phobia of dentistry. Long story short, my teeth were a mess, and I was getting toothache powerful enough to make me pass out (this is not an exaggeration). I'd put off going to the dentist for years after a series of bad experiences, so what could have been routine work turned into a more comprehensive treatment plan. I needed a number of fillings, but more challengingly for me, two root canals. I'm not sure how I made it into the chair for the first one - I'd been considering having sedation but the cost was prohibitive - and whilst extractions would have been easier, I kinda want to keep my teeth as long as possible, you know? So I decided to try to gut it out. The appointment felt like it took hours, because I was in constant terror of another 'problem' like I'd experienced previously. I've just been back for my second root canal and I think I might have fallen asleep in the chair for a bit, I was that relaxed. Vik is brilliant, the team are all a pleasure to deal with, and the clinic is well-appointed and a genuinely nice place to be. I just cannot recommend these folks highly enough. (NB: I am aware I'm fortunate enough to be able to pay for private dentistry; from my experiences at the hands of several NHS dentists, I consider it money well-spent even if it means economising elsewhere! Blossomfield do offer 0% finance packages so you can at least spread the cost.)
I'm a person who really does not like visiting the dentist but I feel confident with the treatments and the personal attention of the dentist.
Friendly and polite staff
As ever, I received first class treatment and would not hesitate to recommend this practice to others.
Everyone was polite and pleasant during my visit. Despite this being the first time I had been to a dentist in over a decade, no one was judgemental. 10/10
Everyone is very efficient and very friendly.
Excellent staff in all areas - a first class experience
Nice surgeryPleasant staffIt's just so expensive, I have waited a long time previously but only 10 mins this time
Very professional approach by dentist. Treatment thoroughly explained.
As always everyone was very helpful and trouble free, I joined the practice last year on a recommendation because I was having a bad experience with my previous dentist,, brilliant thank you to everyone
I was made to feel safe and felt in really good hands. The whole team are so friendly and helpful. Will recommend to all my family and friends. 10/10
The dentist was very professional and also demonstrated real care for me the patient.I was not kept waiting and everything needed took place quietly and efficiently.
I received a quality of care that I had never experienced under the NHS. The dentist was gentle and thoughtful and put me entirely at my ease; he also made every effort to save a tooth that I believe my previous practice would have extracted.
Top quality care delivered with in friendly, personal yet highly professional manner. Treatment is explained to me. How I should care for my teeth and gums is also explained. I feel that my oral health is very much improved by this treatment.
Always receive first class service/treatment, and recent appointment was no different!
I was treated as though I was the dentists only patient which made me feel relaxed
Always feel comfortable and confident about the treatment
Short wait. Courteous attention.
Staff are very pleasant and easy to talk to, they make you feel at home.The place is is very clean and comfortable Very easy to schedule appointments and there is always availability
Friendly and efficient staff and clinicians
Mr Skalka took a tooth out for my son . My son spent the rest off the day talking about how he was amazing and didnt feel scared and how it didnt hurt a bit . He has given him confidence .
The Hygienist I saw this time was very professional but not officious, she put me at ease in a pleasant and friendly way. I felt happy to re book with this person
Perfect experience, short wait then shown through to dentist who explained procedure. Quick and painless procedure, Vik is outstanding dentist in my view.
I have a dental phobia and the staff always go out of their way to help me and relax me from the moment I enter the reception to the actual treatment and beyond.
Professional, friendly staff.
Always good booked my next five appointments
Hanna, the hygienist is....fantastic!
Staff friendly and professional. Jo was exceptional. The clinic is clean and modern and leaves you feeling confident with the care being provided. Would recommend to anyone.
Everyone is always very pleasant, the statement I had previously requested was ready waiting for me and the clinician explained everything and attended to my additional requests without hesitation.
All staff incredibly friendly and helpful. Explained everything they were doing and gave me plenty of opportunity to ask questions. Reception staff also very chatty and welcome
Excellent continuous care. Friendly
Very friendly, efficient & professional. My experience was refreshing as previously with past dentists have been unpleasant & left me tense & anxious about visiting a dentist. I was left feeling totally at ease & relaxed.
As always a seamless visit.Hygenist to dentist efficient courteous and attention to detail as always.The staff at Blossomfield are always helpful and make the experience non stressful
As usual polite and helpful staff .
The Dental Surgeon was very kind and gentle. He put me first in everything.
I had very good overall experience; I really appreciated the care that I received before the appointment (extra out of hours antibiotics) and was seen several times and given great service. Thank you
I have been going there for years cud not ask for better service
The staff were polite and helpful. Made me feel welcome and at ease.
Friendly, knowledgeable staff, first class treatment, easy parking and a welcome that acknowledged meas a long time client. I totally trust this practice
I received the usual excellent personal care
Great hygienist appointment. Very friendly and efficient
Treated on time and did what was needed
I have always had highly professional treatment over the large number of years I have attended this clinic.
I feel relaxed as a nervous patient and trust Marek & the team. Always so friendly feels very comfortable!
Good treatment from a friendly professional team throughput my visit.
Personable and professional. Offered excellent advice and took time to ensure I was happy.
Totally professional from entry to departure. All staff are highly trained and approachable. It's never a chore to go for any appointment or treatment.
I know the clinicians well and they know me well. They are always courteous, friendly and professional and are well aware of my needs.
I haven't been to the dentist in of 2 years, but recently I heard of this place and it was pretty highly spoken off. I went in for a routine check up. I was greeted with a calm professional attitude and a solution to my toothache by Dr Aslan, he was very polite and patient. I would highly recommend this place if you care about your teeth.
Appointment was on time, hygienist very efficient & friendly m.
Satisfied with the experience as staff are always lovely although unsure on how long I will continue to come here due to increasing prices. :(
excellent communication and care. Expert treatment and advice by the Hygienist and Dentist
Very efficient and friendly, as usual. Feel confident I'm getting good treatment. Never have to wait too long. All very pleasant
Wonderful Dentist.. Marek Skalka.. put me totally at my ease. Eased pain with injection- administered swiftly. Totally confident with his skills. Dental Nurse was so helpful too.
Excellent dentist , highly recommended
Appointment ran smoothly for me in every way. Dentist was helpful and pleasant and explained the treatment clearly. I was made comfortable and all possible needs attended to. The dentist continuously explained the procedure calmly throughout so I knew what to expect regarding sounds and sensations involved in the procedure.On completion of the filling I was given further advice on how to manage the new filling.I was pleased with the outcome and quality of the treatment. Thank you.
I have been with Marek for many years. He is excellent, as well as his supporting team. Having been a dental phobic, due to past experiences, I find the whole procedure of check-up and also dental hygiene with Jo, nothing to worry about.The reception staff are also most helpful and kind. The reception chairs, however, are less than comfortable! You used to have a daily newspaper, which was also a nice touch.
Marek is a VERY FAMOUS MAN. Everyone I talk to says Marek is the best. Brilliant sense of humour with people skills. He thinks outside the box as he doesn't guess and a very honest man. We love you Marek!!
I feel very safe and have every confidence in the practice.
Can't fault Blossomfield and the care and treatment I receive from Marek and the Team. A continued thank you from me
Good practical tips Handled me with careshowed empathy
Delighted with visit, easy and straightforward, no fuss and excellent work.
Dentist puts me at ease, as he knows I am a nervous patient
Treatment was as I expected.
Always excellent service from Blossomfield dental. Vik is amazing very professional with a calming way especially with teenagers. Reception staff are always really helpful, extremely happy with service provided.
Dentist explained everything thoroughly. Nurses and receptionist always pleasant and helpful.
Always highly satisfied with the service I receives
You are always treated with respect, the treatment is explained to you and the reception team are always courteous to you.
Marek has been instrumental in me being able to visit a dentist. Each time I make an appointment, amend one or attend one, I am struck by the level of attention to detail and the professionalism. My teeth are in incredibly safe hands!
Professional, friendly and helpful staff. Answered any questions I had and gave me advice on looking after my teeth.
Nothing further to add as service is excellent
I am a Denplan subscriber. Over the last weekend I had a tooth lose a corner exposing the filling. Phone call on Monday morning, appointment with Marek offered for that afternoon. Tooth repaired without any delays or roblems.
I needed to have a crown replaced with a temporary one and was a bit anxious about the procedure. Both the dentist and the nurse were very good at explaining what was happening and reassuring me.
Given good information Given respectful advice Professional and courteous staff
Everything met my expectations
I love this dentist. I wouldn't see anyone else. The reception and support team are excellent. So friendly and helpful. I've been seeing the same dentists for 34 years and always been so confident in the care given.
I was totally put at ease throughout my treatment at Blossomfield Dental care. I have received lovely, caring treatment from first class dentists.
The Dentist and treatment was excelent, and the staff were very professional and polite.
Treated respectfully, I am always made to feel comfortable and welcomed. Nothing is to much trouble, and I am listened to.
Attentive, shared approach and consultation to my needs… reasonable follow up timing to initial appointment. Excellent patient manner by both the dentist and dental nurse
I felt safe and at ease. I have complete confidence in the advice and treatment provided.
The treatment was as expected and described. It was given in a professional manner and all staff were welcoming, friendly and proficient
Professionalism of staff. Thoroughness of treatment.
Seamless friendly service. Excellent dentist pleasant atmosphere and friendly staff.
I always receive excellent service from Mr Skalka and all the staff at Blossomfield Dental Care.
Was able to fit in an extra filling that would have taken an hour or so the following week
Everything was great no complaints at allStaff were excellent
I have been a patient there for many many years. I have always received good treatment.
Always very efficient at the Practice
Given a slot as an emergency right away, very pleased and relieved.
I have been with this practice for 50 years and have no intention of movingI have always been treated with the upmost respect.
Professional and competant
Staff extremely professional and caring. Treated as an individual not a numberFelt safe in their hands and I don't like dentists so that's a huge compliment!
Hannah and all the staff are excellent
Everything that was explained to me would happen, happened as and when it was scheduled. After the treatment full advice was given as to what I should and should not do.
The clinician spent a lot of time to get everything just right. Time spent explaining and discussing.
Efficient service and pleasant staff putting me at ease.
I know them and they know me. It feels like I am with friends who take a genuine interest, not just in my teeth, but in me as a person.
Everyone I came across was friendly and efficient. The dentist, Aslam, clearly explained what he was going to do and recommended I didn't need an anesthetic for my filling but if there was a problem during the procedure I could have one later. I took his advice and was fine. I'm happy you have books to read in reception, Dr Rupy's Kitchen is very interesting.
The Dentist, Marek, is an expert in his field but understated and explains everything in a friendly and patient manner. His approach is professional and measured thus reassuring for those of a nervous disposition. We always recommend him to friends especially those who are frightened of attending a dental clinic.
Complete confidence invade Skalka who I have been with for 25 + years
Technical, communication and personal skills displaeed by Aslan, to a very high level.
Mardus knows what he is doing
Pleasant welcome to practice. Very little discomfort during a prolonged appointment. Marek is an experienced dentist whom I trust, He is kind and explains things clearly.
Staff and treatment perfect. Nothing more to say.
I am a nervouse patient. The staff are absolutely wonderful. They give me great confidence in the treatment at the practice. Vik is crystal clear in his explanations and very calm. He has a very caring approach to patients.
The quality of care and service I received from Dr Aslan was excellent. He reassured me throughout the process and really took his time to make sure my procedure was completed to a high standard. My dental nurse Ed provided a high level of care and made sure I was comfortable throughout. I highly recommend Dr Aslan and Ed.
I've been a patient at the practice for over 10 years now and I can honestly say that there is no where else I would trust. Marek and the entire team have been nothing but kind, caring and accommodating during that whole time, so much so I travel over an hour each way for appointments. Highly recommended.
Professional courteous and very clean. Staff are friendly, informative and kind.
Quite pain free and everything explained at all times. Relaxed atmosphere and good conversation. Safe hands and all procedures executed and very professional.
Vic was reassuring and dealt with the issue with sympathy and a prompt solution. Also i was able to speak to him when i experienced some discomfort upon taking the antibiotics again he was reassuring. Also i spoke to himAs soon as the surgery was open he was willing to speak to me when i know he must have been preparing for his first patient . Excellent service.
Staff were kind, caring and very friendly and professional. They put you at ease and made you feel relaxed. Was a clean safe and warm environment
Mr Skalka has been our dentist for almost 30 years and has always given me and my family excellent service. He is a credit to the profession.
I have always had a very good experience at Blossomfield Dental Surgery. They are all very friendly, extremely polite and very helpful.
made to feel very welcome everything was well explained and very thorough
Very nice dentist and hygienist. Highly recommend
Indu an excellent hygenist. Very pleased with her keeping me informed about my dental health, and offering choices when available eg doing manual cleaning rather than water treatment. Pleasant manner.
Both my hygienist & nurse - were excellent - in fact the nurse was one of the best I have had to assist the hygienist very experienced….
Very high level of attention
The staff are always friendly and helpful and my dentist is very good at explaining things and is so gentle
All staff really helpful in all areas
I get quite anxious and my dentist and all the staff put me at complete ease, they were friendly and professional and the whole experience was excellent.
Been using this dentist for a very long time and always satisfied
Sympathetic skilled staff.
Confidence in the dentist
Felt comfortable with the service and professionalism of the clinician.
Have been attending Blossomfield Dental Care for years and was with Marek Skalka prior to that.
The clinician listened to what I said, was helpful and gave me confidence in what was needed. They put me at ease and ensured that I knew what was happening. The whole procedure took less than the appointed time and left me feeling content that it had been a success.
I have been a customer of blossomfield dental for more than 30 years and I have always experienced first class service.
The dentist was thorough, competent & explained the treatment plan well.The hygienist too was thorough, competent & gave good guidance.
Very professional friendly and helpful
I have known the dentist for several years and I have always received top notch treatment.
Everything I would expect from this excellent practice
Every aspect of the visit to the Dentist and Hygienist was excellent.
The time and effort that Marek spent explaining the treatment was excellent
As a long-standing patient of Blossomfield Complete Dental Care I was once again very pleased with the care I received, thank you.
I had a pain free filling
Mr Salka excellent. Always professional!
Friendly service and good help and advice provided
very informative which helped me make decisions about my dental hygiene.
Mr Skalka is very empathetic and takes great care to ensure my mouth is numb before drilling and let's me know exactly what's happening and what to expect.
Appointment started on time with minimal waiting. Excellent service and advice from all clinicians.
Confident with treatment very efficient and quickly treated
Friendly & experienced staff providing a professional service - both dentistry & hygiene. Easy to book another appointment.
Made to feel at ease, comfortable and clear explanation.
The over all experience my family and I receive is always second to none.
I totally trust the dental surgeon Mr. Skalka and the hygienist Hannah.
I was impressed with the Hygienist and the Dentist. They both conducted my treatment with the utmost skill, professionalism and courtesy.
Every member of team is helpful, knowledgeable and extremely friendly and professional.
Friendly professional service. Trust them and feel comfortable
I am so impressed with standard of care given. I am day 1 after my implant and pain free. Both the dentist and nurse were very professional and provided exceptional care. I was so nervous and they put me at ease and explained they had demonstrated the procedure before which gave me a lot of confidence that I was being treated as an individual.
As always treated with care and understanding by all
Long standing client. Always a first class service.
MAREK WAS ABLE TO REPAIR MY BROKEN TOOTH IN A WAY VERY ACCEPTABLE TO ME.THE REPAIR WAS CARRIED OUT VERY EFFECTIVELY AND WIHTOUT ANY FUSS
Friendly staff/clean environment
Reception staff are attentive. Hygienist was very thorough and knowledgeable giving tips on future cleaning. The dentist was sensitive to my needs and gave alternative options for my treatment plan which l will consider.
I am a nervous patient but always feel safe and calm when I see Marek he has a very calm presence and makes me feel less anxious.
I have been going to Blossomfield for many years and have always found everything about it extremely professional and friendly.
As always, an excellent service provided with care by all concerned.
Your Reception staff are always welcoming and helpful The Hygienest and her Nurse were very attentive.
I have been a patient at Blossomfield for very many years & would not go anywhere else for my check ups & treatment
All the procedure was explained full to me. Throughout the treatment I was asked regularly if I was ok.
Professional, friendly, prompt. Dentist is friendly and listens to any concerns. Put me at ease. Receptionist very efficient. Really nice environment.
Professional and friendly service
Very courteous and helpful reception team, immaculate and comfortable waiting area and treatment rooms; dentist and nurse were both very welcoming and friendly and helped put me at ease; dentist kept me informed through the check up what he was doing and why; gave me advice afterward too; booking appointments was very quick and efficient ;
Staff all show a consistent and professional approach but are friendly and welcoming!
Very easy and helpful vist
From arranging my appointment as emergency with Pheona so helpful . Aslam was very pleasant explained everything and my options. His nurse was friendly and chatted while I waited for my exray result. I've been a patient of Merek for 30 years never been dissatisfied and also my husband.
I have a problem tooth. I was seen quickly and treatment has been agreed upon and is now planned.
Professional advice on treatment and friendly attention from all staff.
Felt like a spa treatment for my teeth. Was great. Thank you.
I had a very thorough hygiene appointment, never had one so thorough.
All staff very pleasant and helpful. The hygienist explains everything during and after treatment. Advised re further treatment. Advice given re teeth cleaning in a pleasant way.
Fast and efficient service
I have used this practice for more than 20 years.
All OK.Professional efficient and curtious at all times.
I have been with the same dentist for over 35 years. I have moved with the dentist when he has moved to a different practice. Blossomfield is an excellent dental practice. The whole team including the dentist, the hygienist, the dental nurses and the reception staff are exceptional in their treatment of patients. I would highly recommend this practice.
excellent service as usual
Hygienist very professional but patient oriented
What's not to like! Efficient, professional, friendly, put at ease, personalised to my requirements.
Dentist and nurse both very kind, caring and understanding. I am a very nervous patient but they made me feel comfortable and confident to return again.
The support from Marek and Sara was exceptional for my issue linked to cancer treatment impact on jaw. Their referral on was absolutely amazing with again exceptional service.For someone who is both nervous yet has a high regard for their teeth, there is only one place I can go to. Blossomfield with Marek and Sara.
Blossomfield Dental Care is used by all the family. We have consistently had good experiences under the care of Marek and his team. A professional approach by all staff means we would recommend the practice without hesitation.
I needed a broken tooth to be repaired by a Dental Therapist. I have never had this treatment before and was kept informed at every step. I was highly satisfied with this very professional treatment.
Excellent service as always
Friendly professional team
Vik is a very professional Dentist and shows great empathy. Colette is a super hygienist and tells you how it is.
Hannah excellent,caring, kind hygienist,who's working hard to stabilise my gum disease. Have total trust in her.
All the staff are very pleasant and helpful at all times.The surgery is modern, clean with a very relaxing ambience. They have the most modern equipment. I have used Blossomfield since it opened and have never had reason to complain.The staff have changed over the years but many are long serving. New staff are always of the highest standard.
I was experiencing toothache and was in need of an appointment urgently which you were able to provide me with.
Always feel at ease athe surgery and safe
Polite and professional service
Staff cannot be faulted, had the best care!!
Staff and treatment have always been exceptional at Blossomfield. Surgery & waiting rooms are clean, modern and friendly. All treatment received in the past has been fully explained and carried out. Not the cheapest place to go but I highly recommend the staff. Marek is an exceptional dentist who I have great faith in.
I am a very nervous customer, they instantly made me feel comfortable and Safe. The dentist was thorough when explaining what was going on with the procedure and the dental nurse made me feel at ease by making me laugh a little and laughing with me too. The dentist stopped when I asked and performed the filling pain free. I hadn't been to the dentist for years so it was very daunting but I was so happy with the outcome I got.
The filling came out at 7.15 and was replaced by 15.45 on the same day.
Have been a patient for many years and have always been given good advice from marik and joe the hygenist.
Aslan is always friendly and thinks of ways to resolve problems with the best aesthetic resultsI have already recommended family
Punctual and staff put you at ease
Excellent service and everyone appears highly professional.
Marek Skalka has been my dentist for nearly 40 years. He is by far the best dentist I have ever had (I am now 75 years old).
Every member of staff was extremely polite, friendly and welcoming. Time was taken to talk through what the team were doing and why.
I have been a patient at this practice for many years. I have seen a few different people In that time,. However I cannot fault the service. My only criticism would be the cost of certain services such as tooth whitening, which has gone up considerably and is cheaper at other private practices.
Everything was to my satisfaction. Extremely professional and caring staff.
From entering the building for an appointment to leaving, all staff were friendly, polite and professional. The appointment was on time and the procedure was explained throughly and my well-being was checked on through the procedure. Flossing tips were also provided which I can use at home. I would recommend the practice to others.
Brilliant customer care. Friendly staff
I am a very nervous patient, and the staff couldn't have been kinder
Jo is absolutely incredible. I've been seeing Jo for years now and visit her every three months for a thorough clean and polish and boy do my teeth feel amazing. Before I saw Jo I had stage 4 gum disease. Now I'm either at level 0 or 1 which is amazing. If jo had not worked her dentistry magic I would be well on my way to losing all my teeth. The only downside is the cost. It's pretty expensive and struggling to find the money especially after losing my job through Ill health / disability. May have to drop my appointments to either three times a year or maybe twice.
The dentist and hygienist were both very welcoming, empathic and considerate. They explained what they were doing and reassured me they could break off what they were doing if I was uncomfortable at any stage.
All the team are very professional and courteous m. Would definitely recommend to friends and family
I was highly satisfied with the courtesy and consideration of the staff and the range of treatments on offer and the hygiene and maintenance of treatment rooms. The only thing I would say is that this comes at considerable financial cost and would not be an option for a lot of people.
Treatment plan was discussed and agreed beforehand. Plan executed to my satisfaction. I was impressed by the state of art equipment used in my treatment.
A perfect appointment and treatment
Friendly, efficient, everything explained well. No issues whatsoever.
Always had first class service for many years everything was explained in detail through the procedure.
Everyone was courteous and thorough.
Always complete confidence in the treatment and care provided by the team at Blossomfield. Welfare checked, both by clinician and dental nurse. Pain free and considered treatment and kind care.
Mr skalka is an amazing Dentist very calming and explains everything really well . He has been my families Dentist for over 30 years .
Confidence in dentist and hygienist.
The staff are friendly and professional. The premises clean and modern and the clinicians professional and knowledgeable.
Jo is an excellent dental hygienist. I have been attending this dental practice for years now and have always been happy with the service provided
Professional service delivered with high skill along with kindness and courtesy. The whole team is amazing from Reception to Nurse to Dentist.
Having rarely had good experience with dentists, I was skeptical at first but these guys were very good. Doctor Aslan did my complicated root canal successfully where other past doctors said they'd have to take my tooth out completely. And it was beautifully done, almost like an art piece! 10/10
Excellent service by an excellent dental provider....
The professionalism of all concerned. The efficiency and the commitment shown by all employees and partners at the practice. And, empathy and professionalism is always shiwn.
I have been coming here for many years & recommended Marek Skalka & Reception Team/Nurses/Hygienists to many of my friends & family.
Staff are always polite and helpful. Appointments on time. High standard of care
Everything was explained and the reason for doing some procedures.
Friendly efficient staff, totally professional service from start to finish by people who are highly competent, committed to making the whole dental experience interesting and discomfort free! Simply the Best!
Very efficient and friendly service. Very clear explanation of future treatment plan.
Professional, efficient and friendly service.
Pleasant staff who both listen to what you say to them and take the time to explain things in a manner in which you can understand. They, in my opinion treat you like an individual and you can have a conversation with them, there is no talking down to you, something that does happen with some professionals
treated by Mr.Skalka my dentist for 30 years or more. He is so competent in what he does and as always very respectful.
Expert advice and personal care throughout
Had an extraction. The dentist was extremely efficient. Very little pain and was not as unpleasant an experience as I'd expected. Compares very well to treatment by previous dentists
Always have professional service. Confident the treatment I receive will be excellent
The dentist explained what he was going to do. Performed the procedure with care and sensitivity
As always this practise is highly organised, the reception staff are friendly and very professional, always willing to help. The dentist and nurse are extremely professional, delivering quality treatment and highly skilled. The practise is exceptionally clean and very well run. Thank you again for the great work you are doing.
Extremely professional service
The staff are always friendly and polite. The hygienist and dental nurse were caring and kind. Did a thorough job, checking patient was ok throughout treatment. Listened and gave opportunity to raise any concerns. Reception team are outstanding, always friendly and smiling and understanding if need to reschedule appointment. The staff are a credit to this dental surgery, keep up the good work!
Quality dental care is always foremost at Blossomfield. This appointment was no different.
Mr Marek Skalka is a brilliant dentist and is very famous for his service and people skills.
Appointment at 08:30, seen at 08:30. Excellent dentist who identified issue with a tooth abscess quickly and organised a treatment schedule to rectify the problem. Treatment ongoing.
Staff appear to be very friendly without being over familiar and also appear to be very competent.
I am a very nervous patient but Vic and his team were amazing, wish I had found this dentist years ago.
I had an emergency appointment and they took 5he pain away and advised really well.
The Hygienist, Hannah, was very welcoming and made me feel completely at ease. She explained everything she was doing and seemed to genuinely listen to what I said. The dental nurse was friendly and attentive as well.The reception team were welcoming and very efficient.
I have been a patient at Blossomfield Surgery for many years & would not go to any other surgery
I am an extremely anxious patient who has always had a fear of the dentist. I've found every time I've been all the staff have been very reassuring and patient with me.
Hannah was clear in her assessment, procedure and aftercare advice and both Hannah and her assistant Salma appeared to work well & happily together which helped provide an overall positive experience
Pleasant reception staff very caring hygenist and made me at ease. Reassured that I was doing right regeme. Always ready to answere questions .
Very professional hygienist/excellent treatment and advice/very friendly staff/very clean environment
All ran smoothly with appointment. I have been a patient for many years. Sometimes I experience delays with appointment times but not on this occasion.
Apart from a 15 minute wait everything was excellent
I have always found the reception staff and dental staff very helpful and friendly in their dealings with me. The dental staff take the time to explain what they are doing and what their findings are. I was particularly impressed when they showed me with a camera and on screen colour picture, what an issue was with an old filling. I have no hesitation recommending this Practice to friends and Family.
All staff very professional, pleasant and experienced
Great service great staff very friendly and knowledgeable
I was able to get an appointment which suited my working hours. I was treated with respect and not made to feel that I had done anything wrong. Everything was explained to me clearly and I had every confidence in the people I interacted with. Being a nervous person this is important to me, I certainly won't be leaving it years between appointments in future.
Pleasant, good at job and always on time. Always listens to your needs.
This was an emergency appointment, which was scheduled for the day I phoned, with a different dentist to the one I normally see. Dentist was extremely professional, considerate and helpful - faultless!
I was seen the same day by Vik, after a crown fell out. He was very courteous and explained the treatment perfectly. I trust him implicitly.
Consistently high standard of care, advice and professionalism over a number of years. So much so I continue to travel across the country to maintain Blossomfield Dental Care as my home practice!
Hannah was a great hygienist and Fiona was lovely at reception! Thank you both
This has been my dentist for many years so I know some of the receptionists and they are always pleasant and make me feel at ease
I am a nervous patient and was very happy with my treatment.
Courtesy of staff. Always welcoming and helpful. Hygienist efficient and effective. Explained how I could improve my tooth /gum hygiene.
I have so much confidence in my dentist.Follow on appointment explained in full.
I had everything explained to me and felt the time taken was exceptional.
Because Marek has looked after me for more than 30 years and he is a first class denetist.
My grandson Ollie had to have an xray before his orthodontic treatment could begin Vik Vijay our dentist carefully explained the procedure and put Ollie at his ease, Chloe our dental nurse was very patient and welcoming
The hygienists are professional and I feel my teeth have been properly cleaned.I have used this practice for some 30 years and I am highly satisfied.
stall always professional friendly & helpful
I am a long term client & very happy with the services I receive from the Practice.
Very efficient and courteous, as always
My appointment started on time. The care I received was excellent. My dentist explained the current condition of my teeth and as no further treatment was required, suggested that I should wait for the appointment I have with the dental hygienist shortly to make sure she didn't have any recommendations to make.
All the staff are friendly put you at ease and explain the process to you as you go along. They are willing to discuss any issues and give plenty of opportunities to do so.
Another comfortable, efficient and (even) enjoyable visit to the Dentist. Mr Skalka has been my Dentist for some 36 years... He is a truly eminent clinician, a real gentleman, who takes a great interest in his patients. He chooses like-minded staff who share the same approach. The service is highly recommended.
Fast response to dental problem and sorted it out for me
I was greeted courteously, seen on time, treated professionally and carefully.
First experience and visit to a Hygienist was treated well and everything was explained.
Hannah is such a lovely lady. Made me feel comfortable and explained what she was doing in detail.
Very professional the dentist took his time to explain my treatment overall experience was 100%
Easy to make appointment and all work carried out is fully explained.
It's the first time I had this dental hygienist and she was excellent.Mr Scalka has been our family dentist for a very long time and I will not chose any other dentist to treat me if he's available.
Friendly staff putting me at ease. Excellent service as usual.
Felt at ease. Was explained fully through the procedure and felt comfortable. Will happily go back when needed
Because I have used the practice for many years with great satisfaction
Vik was very calm and caring in his manner. He explained the procedures to me and I felt like he took his time which made me feel at ease. For an anxious patient I had such a relaxing and pain free experience.
Having used this dental surgery for many years I am always satisfied with them. Staff are always very polite and friendly so is the dentist
Dr Vik did a great job as always... very happy with treatment and the way I am treated at the practice... would highly recommend!
Punctual & friendly staff,excellent hygienist jo,very good clean making sure my gums have no gum disease,improving since going every 3 months
Polite friendly staff. Good treatment
Always dealt with professionally
Friendly, efficient and highly professional. As always.
because I have been a client of this practice for a long time and, on this occasion, had not been able to come for an appointment for a long while, due to my commitment looking after someone at home.
I've been going to Marek for years and absolutely trust his professional skills as well as appreciating his warm and friendly personality.I had Heather, a new hygienist for the first time, and thought she was great! Very helpful and thorough.
A complete discussion regarding identified problems. Various options carefully and concisely explained with the pros and cons laid out.
Have been a patient for many years and always have been very satisfied with reception staff . The dentist marek always pleasant puts you at ease and explains all that he feels the treatment requires.
I attended an appointment for a wisdom tooth extraction and it was all explained really well during the process, along with detailed aftercare advice. I was really happy with the care during my visit and I felt that I was in very safe hands.
Blossomfield was the best dental experience I have ever had. I felt comfortable from start to finish. The dentist and all other staff were top class. I highly recommend
From start to finish, my experience was very positive. All the staff were friendly and professional. My treatment has always been excellent.
I have recently become a new patient here. In comparison to my previous dentists, this was hassle free, tailored to my comfort and needs and met all of my expectations and requirements for an appointment.
Professional, well train and polite team. The team have the correct balance of professional approach and friendliness.The premises are always well presented. and extremely clean.
Very satisfied with all treatments, And a very warm welcome from the reception, Overall a great experience
Friendly and thorough care from the dentist with useful recommendations for looking after teeth at home. Practice is always very clean and reception team are friendly and welcoming
Excellent service. Friendly staff.
The hygienist was delightful and she both listened to my concerns and explained in detail what she was doing and why, much better than any previous hygienist I have seen. Dentist was also friendly and courteous.
Pleasant & efficient staff.
i was seeing a new dentist as my previous dentist had left the practice and i and my family had been seeing him for many yearsthe new dentist may me feel very comfortable
I saw my usual dentist and then had a hygienist appointment. Happy with care and explanations given.
WITH MY BEING A NERVOUS PERSON IT MEANS A GREAT DEAL TO ME TO HAVE CONFIDENCE IN MY DENTIST, AT THE SAME TIME HAVING THE ASSURANCE OF HIS ASSISTANT NURSE.
Vik was incredibly gentle and took great care to make sure that I was never in any discomfort. I felt he took pride in the work he was doing and didn't seem at all rushed or like he would let me leave with anything other than a perfect job.
Professionalism and courtesy shown to me by all parties .
Everyone is friendly as usual and the staff always have my best interests at heart. They always discuss the options and try to find the solution that is best for me, not necessarily the most expensive option.
All staff professional, very aware of patient needs, courteous and high standard of care and treatment
The reception staff and practice manager were very welcoming and the reception area was very clean and well managed.We only had a short wait before my grandson,s dental exam .Our dentist Aslan Pervez was extremely thorough and explained everything to my grandson very well.Our dental nurse was also welcoming and helpful.We left feeling very satisfied with the appointment and have already booked in for six months time thank you.
From the initial scheduling, to completion of the treatment, everything was done with friendliness and efficiency. All treatment was fully explained and post treatment advice was clear and helpful
Having been a patient at this Surgery for many years, I have always been treated with kindly reception staff, and received really good treatment and advice from both the Hygeniest and my dentist, Mr M Skalka. I do wonder if it is still necessary to have to phone whilst waiting outside, prior to having your treatment, given that Covid rules are mostly minimal now.
Vik and the whole team at Blossomfield dental care have been great from the start. Vik has a very calming nature and is extremely gentle with his approach. He is always happy to spend time answering any of your questions and puts you at ease before any procedures. He has also been available out of hours to give advice which was very much appreciated, especially when you are in pain! Vik is professional, honest and very skilled and I would definitely recommend him and the team to everyone.
As usual Jo my dental hygienist nurse provides an outstanding and excellent service. She is totally professional in every aspect. I wouldn't see anyone else and I have advised her not to retire! Absolutely brilliant in every way! Thank you so much Jo for all your expertise and keeping me informed with all the latest updates in dental care.
All staff very professional and polite.
Professional, friendly service
I have been a patient of this dentist for over 30 years even although if have relocated out with the immediate area of the practice. I now live over 500 miles away and still return for all my dental care. I cannot speak highly enough about every aspect of this practice
My Dentist has a fantastic chairside manner and really kept me at ease and explained everything about my treatment to me. The staff are very friendly too which made my experience as pleasant as can be.
The best dental service I have ever had. I was extremely impressed through the whole process. The work I had done was amazing and all the staff were warm and friendly. I could not recommend Blossomfield enough!
The practice is so well run everyone makes you feel at ease from the time you step into the reception area. And Vic my dentist is so proffessional and keeps you informed all the way, this practice I would highly recommend and I do.
Beautiful practice, Excellent service, Extremely Helpful Staff. I couldn't fault the practice at all, Always a pleasure.
I would have thought that was obvious!! I have always had extremely good service. The dentist, hygienist, dental nurses and the reception staff are all very polite, helpful and professional.
I like all the staff, the reception & fresh beautiful flowers !
The Dentist, Aslan, was very polite, attentive and helpful.
Professional service and attention by professional people at every stage of the appointment.
The dentist and nurse were both very reassuring and kind and caring.
Very efficient reception staff. Easy to get an appointment. During the appointment I felt I was in wise hands.
As always professional and efficient service
Really good professional team thy all worked well together to make my appointment as painless and informative as possible.
Professionalism, friendliness of staff, courtesy shown.
Expertise and excellence of dentist and hygienist, general courtesy, kindness, helpfulness and good humour of everyone employed at the practice. Welcoming and attractive environment. I have recommended to several others!
Everything was explained perfectly, the dentist was very pleasant and I am satisfied with the work done.
I have been a patient there since the practice opened. Before that I was a patient of the clinician for a number of years. The standard of care and skill of the staff is always at an extremely high level.
The appointments I had ran on time and both hygienist and dentist explained what they were going to do and why. It was easy to make my next appointment and they worked around my needs. Overall a very satisfactory experience, thank you.
Dentist explained everything throughout and was very efficient
Pain free and comfortable
Very friendly staff/very clean environment and excellent customer service
Everyone at the clinic is 100% professional. Listening to the patient is crucial and I have never felt that I am not being listened to. Professionalism to the core!!!
Have been attending this practice for some time and always find staff and treatment are excellent
Very caring and encouraging dentist.
The Dentist was very professional and gentle.He explained all options and did a excellent job.
I cannot recommend this dental surgery enough! I have been so scared of the dentist for years to the point that I wouldn't go because of having a bad experience with a previous dentist. Since coming here the service has been amazing! They have got my teeth back to perfect condition. But my big thanks is to Hannah Davies I wouldn't use anyone else you are amazing and changed my whole experience with coming to the dentist- simply the best hygienist! I cannot thank you all enough you are all so lovely & helpful & professional!
Always been an excellent service.
After years of not going to a dentist I was nervous about my visit however all the staff put me at ease. The checkup was thorough and the dentist gave me a range of options for the best outcomes. My previous dental practices seemed to rush the appointments and were certainly not delicate or gentle when carrying out the work. Blossomfield dental is a breath of fresh air and I would highly recommend them.
Long term patient of Marek Skalka and Jo Bestwick through DenPlan
Brilliant experience as always. The hygienist was amazing and made me feel extremely comfortable throughout. She also educated and advised me on the best personalised routine for me.
Individually tailored, personal and friendly relationship with staff having been a patient if the practice for many years. Good understanding of my dental history and the whole staff make you feel welcome every time. Love their commitment to quality service
High professionalism of whole team, thoroughness, liaison between practitioners, options carefully explained, no pressure for certain treatments. High level of expertise
Very friendly staff, provided lots of information and facts. Amazing personal care service, worth the investment
The professionalism shown by all the staff throughout the appointment was second to none. The treatment I received was of the highest standard. I cannot imagine better.
All questions answered. Thorough checkup carried out and follow up advice helpful.
Very pleased with the service and staff
All staff at the practice are always very attentive, very professional and ensure that as a patient you feel relaxed and will receive safe and competent care
All very professional and correct
Aslan and Ed were brilliant from my first consultation all the way through my treatment of 6 replacement veneers. I had been to two other specialists elsewhere for consultations before deciding to go with Aslan. I felt instantly at ease with him, he listened to me and worked collaboratively which was exactly what I was looking for. Aslan was very attentive and kept me informed every step of the journey. Ed was a wonderful Dental Nurse making sure I was comfortable throughout my treatment and had a gentle disposition. We had many laughs along the way and I look forward to continuing with my general dental care at the practice. All of the staff were very friendly and welcoming, I couldn't recommend them more highly. I am delighted with the end results, my new veneers look exactly as I had wished for.
The skill and courtesy of the dentist was exemplary.
As usual the reception and treatment room were spotless..All the staff I had contact with were both friendly and helpful. The dentist in particular explained everything that he was doing and going to do and carried out his usual through examination again explaining everything that he was doing. As usual left feeling well treated and that all my concerns had been addressed and that all the staff had the wellbeing of the patient (me) as their prime objective.
Up to their usual high standards of care and treatment
Good advice from the hygienist who I see regularly.
Everyone very professional and always helpfull
The whole team are always very pleasant and highly professional and on the rare occasions when I have had a problem they have always dealt with it most capably.
I received excellent treatment for my dental problem. All the staff were very professional and treated me with courtesy and kindness.
The staff are always very pleasant and helpful.
I had multiple extractions and fillings in prep for dentures i had no pain or worries as the procedures were carried out i had many broken teeth with just stumps showing tease were removed with minimal damage to my gums i am to the next appointment and the final fitting of the dentures knowing that from the first experience the final outcome will exceed all my initial expectations .thank you
Always received an excellent service for my twins who have attended since they were young. They are very used to seeing Marek and he explains what he's doing putting the children at ease. Always a very welcoming environment with smiles. Keep up the good work.
Good reminders of appointment, no delay in being seen, excellent Covid precautions, excellent treatment and advice from clinician and dentist with all queries answered. good care and treatment overall. Easy to book next appointment. Everything clean and safe.
Dentist explained my options and listened to my opinion. I was impressed by the up to date methods used to design my new denture.
Everyone is always so helpful and friendly, nothing too much trouble. I don't normally see this dentist and he did everything possible to put me at my ease. I've recommended you to lots of others
I was treated most courteously and not rushed. Had future treatment fully explained so couldn't ask for more.
The dentist I see is very friendly, professional and gives you the impression nothing is to much trouble
I was one of Mr Skalka's first patients when he was a newly qualified dental surgeon at his first surgery. I chose to move to his next surgery and then again to Blossomfield surgery. I have total confidence in him. I am now 84 years old and hope he will remain as my dental surgeon and does not retire before I do.
I am extremely pleased with how understanding and professional Aslan is. Every time I've seen him for various things he's calmed me down and explained everything in detail, I walk out feeling significantly calmer.
I have been a patient at this practise for many years and am extremely happy with the attention I receive. I have never had any treatment that has not been necessary and although I have not had any treatment for a long time; but now need some, I am confident that I will have no problems with the work that needs to be done.
Appointment was carried out exactly as planned, customer service was excellent and all of the staff were professional but friendly and approachable!
Always politeExplains every thing clearly Feel ' germ' safe
Everything to high standard and exceeds expectations
The staff are welcoming & friendly, the practice is clean & safe. Vic always puts me at ease & explains the treatment he'll be carrying out before starting the procedure.
Didn't wait too long. Teeth examined and cleaned with care using hand tools. The hygienist didn't need a prompt from me to know I'm not good with the tools that I'm sure wouid have saved her time. I appreciated that
Blossomfield Dental Surgery has always been consistent with their treatment, customer care and cleanliness, this time was no different, always a high standard. Friendly and courteous with exceptional treatment tailored with the patient in mind.
I had a routine clean, and the dental Hygienist was lovely, we talked about her mother's Day feat at the school that she couldn't attend, and she was very attentive to my teeth and my needs!
Staff & clinicians are always friendly, polite & extremely competent. The new decoration is tasteful & pleasing. Have always been satisfied with Blossomfield Dental.
I always find the Dentist/Nurse/Hygienist/Nurse & all Reception Staff to be very good. Would not go anywhere else !!
Excellent dental care, courteous and caring staff overall
Everything was explained before making a decision. No pressure.
Good service and attention to my needs
Very friendly and knowledgeable, always with my best interests and needs at the heart of the treatment. Received a discount which had been advertised earlier in the year so was great to have loyalty rewarded
Well pleased with everything pleasant staff welcoming great dentist cannot find fault.
Professional polite and thorough treatment
My son was extremely nervous prior to the appointment after a previous one had to abandoned as he was too distressed. Mr Skalka was so supportive and caring making sure the treatment went smoothly this time.
Every single member of staff has gone above and beyond to support my son after he had his tooth knocked out.
I feel safe and all my medical treatments are taken into account. I enjoy seeing the scans and the results of the highly professional and skilled dental work. Wouldn't go anywhere else.
Aslan was very attentive, listened well and explained clearly the options. I never felt rushed and he clarified his understanding of what I wanted.
Best possible treatment and great staff.
Very friendly staff who give good explanation of treatment.
Reception so welcoming and dentist so professional and caring. Feel very confident in their care and recommend surgery to friends
Top class dentist and a very professional practice
I always fine the practice very efficient
short wait but examination fine and informed
All went smoothly with professional clinicians
I was seen for emergency treatment at very short notice. Very impressed with the total experience at the practise.
Staff and clinicians are very friendly, very accommodating and make you feel relaxed. We have been coming to the practice for many years as the clinician is a personal friend and always has time to chat and put us at ease, The waiting area is clean, tidy and relaxing and the staff are always happy to chat when not busy. Everyone wears masks to make you feel safe.
I arrived at the dental surgery and went in straight away for my appointment. As usual Jo was very efficient and talked about what she was doing. She gave me advice about improving my dental hygiene practices.
The friendliness and attentiveness of the receptionist and Hygenist were outstanding…time keeping was impeccable too.
The reception staff were very helpful with my queries as was the hygienist.
All staff were professional
Everything explained clearly. Very polite and helpful. Great bedside manner!
Always receive first class treatment for over 20 years from the staff. Never had anything other than professional, efficient, friendly service. Always been proactive in their approach to my dental care. I don't believe I could get better treatment anywhere. Thank you and may it long continue.
Very professional and friendly practice. They have always been consistently efficient over the years and even with new staff standards are still very high
Always pleasant helpful staff. I trust Marek,the dentist,completely.
always friendly, professional and efficient
The conversation always puts me at ease. Everyone is always very friendly at the practice.
I have been coming to see Vik for the last 12 months and can honestly say he is the best Dentist I have ever had. I was a nervous patient with a lot of dental work to be done and Vik and the lovely Dental Nurses and Reception team all put me at ease. Vik is so gentle. I can't recommend Blossomfield Dental Care enough.
Hi i havent been here can you book appointment straight away or you have to wait? My fake front tooth has fell out and i need someone to put it on please
I had my composite veneers done by Dr Vik and I am very pleased and happy with the results. I recommend Dr Vik 100%. He is the most gentle dentist I've ever seen and he is doing a great job. The staff people are very nice there and the clinic is clean. My experience was fantastic there. Thank you!
Vik Vijay is top class. Personable, understanding, takes time to remember you and brilliant dental surgeon too.
I had cosmetic work done by Dr. Aslan. He was very professional, listened to my needs and kept me informed about my treatment. I'm really pleased with the results and plan to have further follow up treatment. All of the staff were lovely, and in particular Dr. Aslan's nurse, Ed. I highly recommend this practice.
I was very nervous but Vic my dentist made me feel calm. Vic kept me informed at all times, he was so gentle and understanding. Highly recommended especially for those who are nervous.
Dentist very friendly and professional
Aslan is a caring, pleasant, skilled and professional dentist. Highly recommend him at blossomfield dental. The dental assistants are friendly as are receptionists. However, in my opinion the cost of some procedures such as root canals and crowns is too high, especially when compared to other dental practices locally.
I recently broke a tooth and saw Dr Aslan, not only was he kind and professional but talked over all the options possible to restore my tooth. Having thought my only option was to have it out, I was massively relieved. highly recommend this dental practice! The staff from receptionists to the dentist are very caring!
Perfect treatment as always.
AR
Axel Delgado Rodríguez
The team was very helpful and kind. Can't complain about anything.
Very happy with recent regular hygiene visit and check up. No waiting and fully covid compliant.
It was my first time going for a standard check up at the Blossomfield practice. I was very impressed with the communication that Vik portrayed, he explained to me was going to happen and asking me how I am and if I am comfortable to continue. It was the first time I have felt completely relaxed whilst being at the dentist as within ten minutes I had full trust in Vik.
"Excellent Dentist" I was an extremely nervous patient and very apprehensive about having treatment. I saw Dr. Vik Vijay who instantly put me at ease and was very reassuring. He explained everything that was going to happen and checked I was comfortable throughout the process. Very personable, understanding and professional. I would highly recommend Vik and his team.
I had a filling as well as cosmetic contouring done by Vik. Strongly recommend Vik as he was very methodical, reassuring and made sure I was ok throughout the process. He gave me exactly what I wanted and I am very happy with the end result of my treatment. Nice practice overall and highly satisfying dentistry.
Went in with a painful wisdom tooth. Previous episode was a painful memory few years back with a different dentist. Dr Vik was so reassuring and confident. Reassuring, polite and professional. I can't believe myself that I even started liking my dentist. Thanks Dr VIK and please stay safe.
Really brilliant dental surgery. All the staff are incredibly friendly, attentive and helpful. The dentist I see (Vik) is the best I have ever had, with a warm and calm bedside manner, and a very kind nature. I am quite a nervous patient, but Vik makes me relax immediately, and is gentle and considerate every time I see him. I can't recommend him highly enough!
Wow I am soooo happy with my teeth! I first came to Vik about a year ago and mentioned that I was unhappy with how large my two front teeth were and how small the ones next to it were. Vik discussed the different options with me and we decided to go with composite bonding on my front four teeth. I asked Vik for a natural look and that's exactly what I got. I am so pleased with the outcome and the aftercare. Vik listened to my concerns and to what I really wanted. Would thoroughly recommend Vik and the team as Blossomfield Dental!
extremely professional and clean practice with the loveliest and most welcoming staff!
Excellent dental practice that offered a relaxing environment and very affordable payment options. would highly recommend
Great dental practice with an excellent team who are always looking to serve you in a world-class manner, just as you would come to expect from a private dental clinic.
EXCELLENT!!! I had my first appointment today and the it went very very well. All the staff are very professional and my dentist did an excellent job. He explained everything and I experienced no discomfort at all during my root canal. I would highly recommend based on my experience do far.
I am a nervous patient although I do have regular check ups, Dr Phil Holt filled a tooth for me today, I felt absolutely no pain whatsoever and can only say this is the best dental treatment I have ever had and would recommend him
Excellent service. Very friendly reception staff let me know there was a slight wait as the dentist was running a bit late and got me adrink while I waited. Mr Rossington very clearly explained my options and told me what he was doing throughout the procedure (that was thankfully less major than I'd feared). Felt comfortable and informed. Can't ask for more than that!
I attended a consultation this morning with Mr. David Rossington. This was to adjust the fit of a lower denture which had recently been repaired although not originally made by Blossomfield Dental Care. The repair, technically difficult, had been undertaken at modest cost to avoid the necessity of a new denture. The adjustment procedure was intricate and I wish to pay tribute to Mr. Rossington for his patience and determination which he displayed with polite humour until a perfect fit was achieved. the cost of this, including advice on a troublesome tooth was nothing....."Just part of the repair". Thank you for such good service. Brian Gibson